Reading time: 3 minute(s)
December 20, 2022
New CarryMap applications are released
Reading time: 3 minute(s)
We are happy to announce that the new CarryMap applications have been released and are available for download. Find out what new features and options are introduced in the applications!
What's new in CarryMap for Windows:
Updated form for adding layers
Now it is easier to work with the updated form for adding layers to project. You can filter and select the needed data layers using one or several options:
Enter text layer name.
Filter data layers by geometry type (point, polyline, polygon).
Select all layers in the list, unselect all layers and invert current selection.

New 'Show in folder' option
Now you can see to which CMF2 map file or GeoPackage file a particular data layer belongs. To find out the belonging of specific data layer, click on the 'Show in folder' button and the file explorer will open indicating the location of the file on your computer.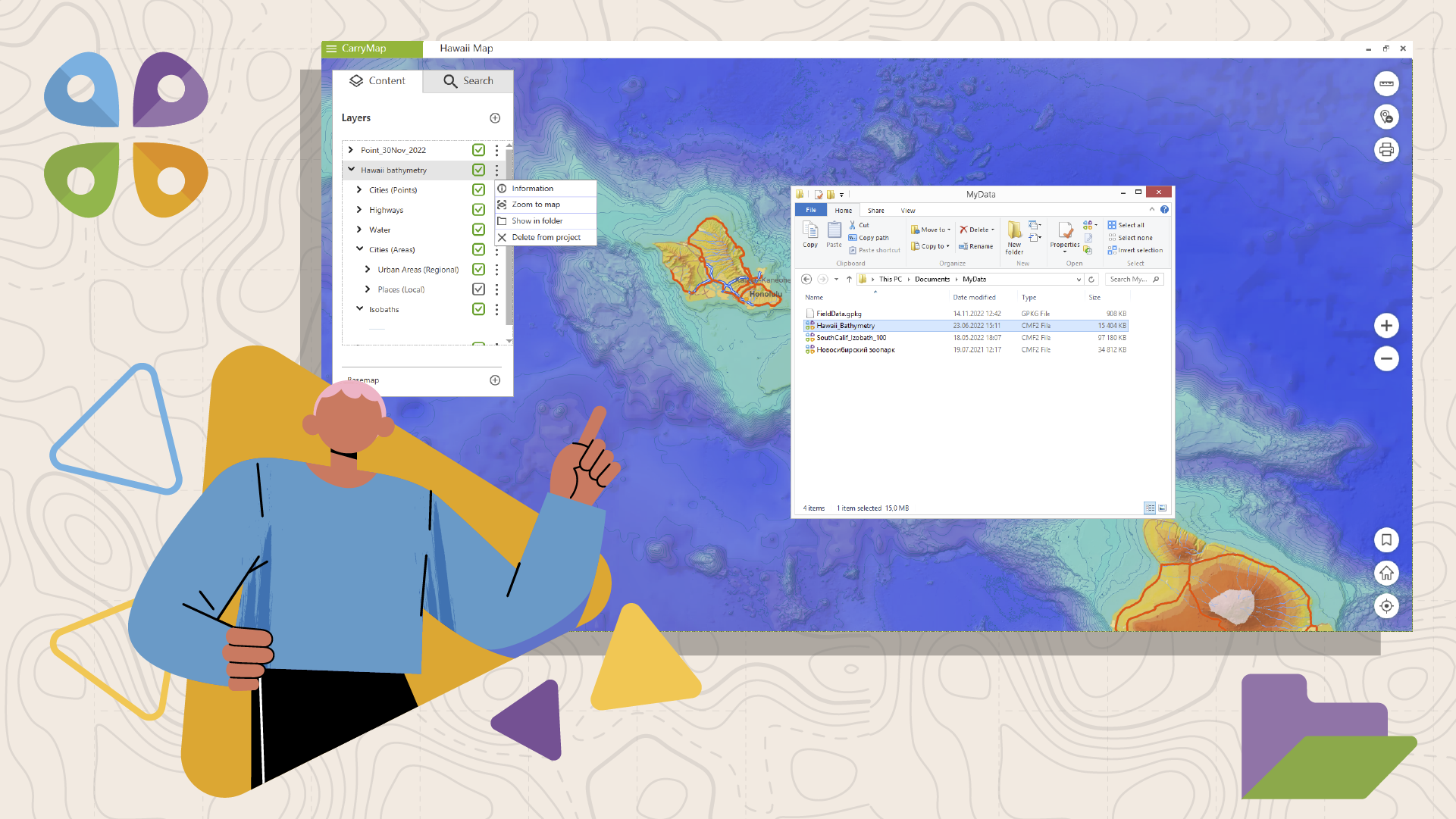 New functionality of using mouse wheel
Now, using the mouse scroll wheel, you can not only change the map scale, zooming it in or out, but also pan the map by holding the wheel.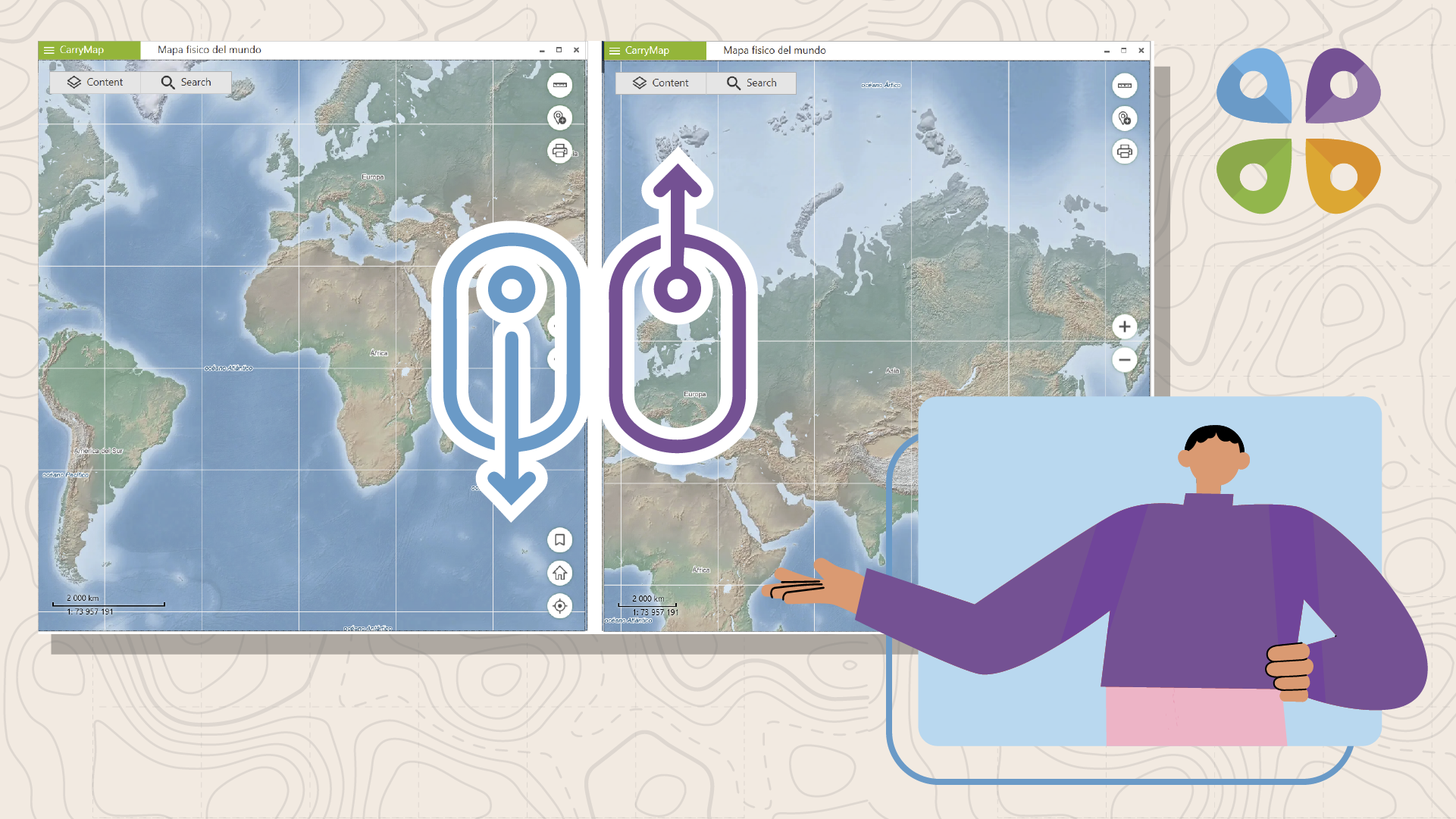 New fields in the identification card of polyline and polygon features
When you click on the polyline and polygon feature of the GeoPackage layer on the map, the identification card of the feature appears containing new fields with such feature geometry parameters as 'Length', 'Area' and 'Perimeter'. The length, area and perimeter values are displayed in the measurement units which are selected in the 'Settings' tab of the application. Note that fields listed above cannot be edited and they are not physically created in the attribute table of the layer.
New 'pinch-to-zoom' option
A new 'pinch-to-zoom' option is now available when working with the map on the tablet, which allows you to zoom in or out the map using the pinch gesture of two fingers. In addition, on laptops in tablet mode, the ability to change rotation angle (orientation) of the map is now available.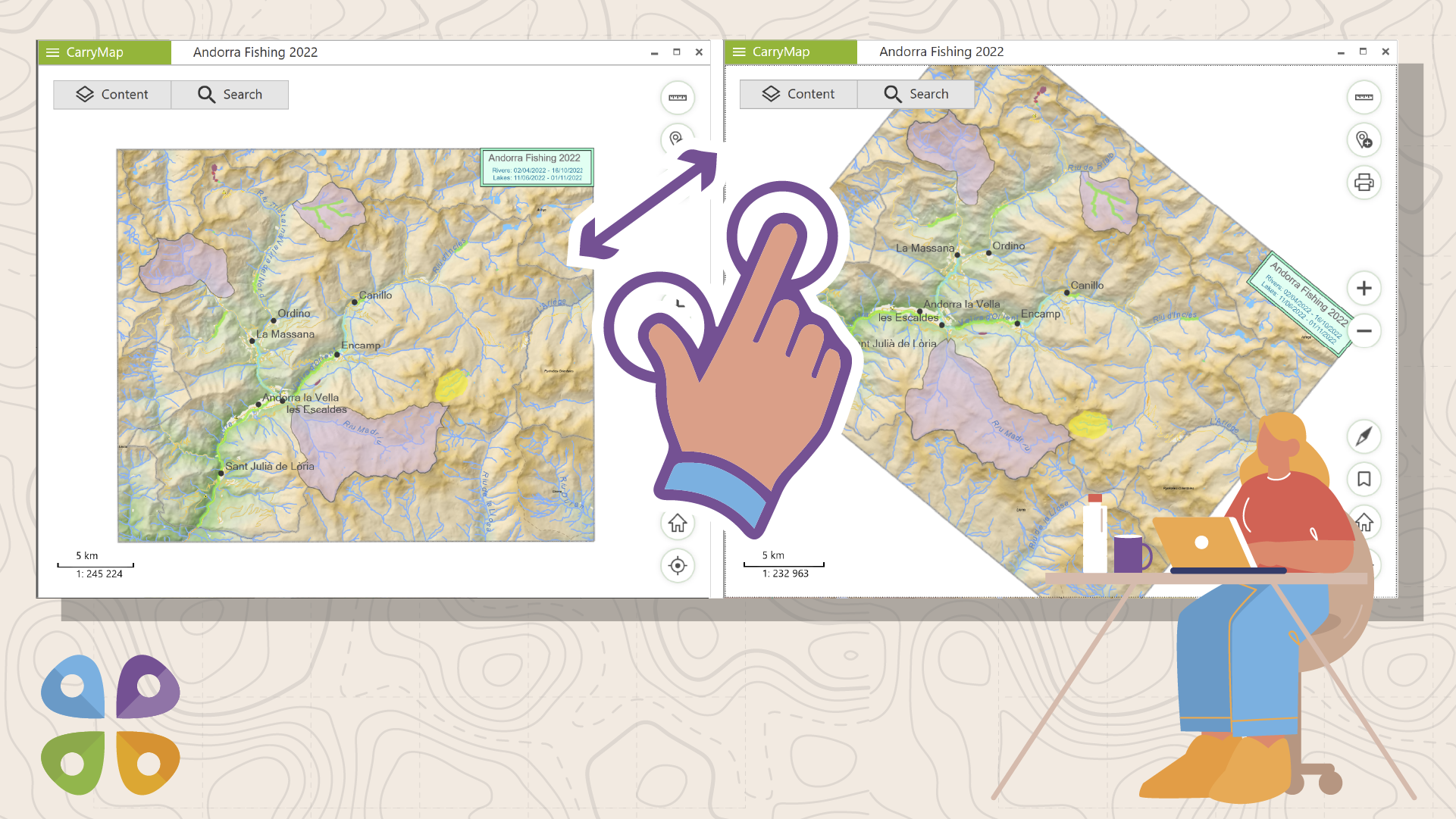 Minor bug fixes and enhancements
We have also fixed a few minor bugs that you probably didn't even notice, but now the app works faster and easier!
Download the CarryMap app for Windows.
What's new in CarryMap for Android and iOS:
Added Spanish localization.
Other fixes and enhancements.
Download the CarryMap app for Android.
Download the CarryMap app for iOS.