Reading time: 3 minute(s)
February 16, 2023
Dombai, a fabulous place at the foot of the Main Caucasian Range
Reading time: 3 minute(s)
The Dombai ski resort receives about 200 thousand tourists a year due to its European quality of infrastructure and Caucasian hospitality.
Dombai is a ski resort located in the south of the Teberdinsky State Reserve in the Karachay-Cherkessia Republic, at the foot of the Main Caucasian Range, 190 km from Pyatigorsk. The highest point of the area is Dombai-Ulgen mountain (4046 m above sea level).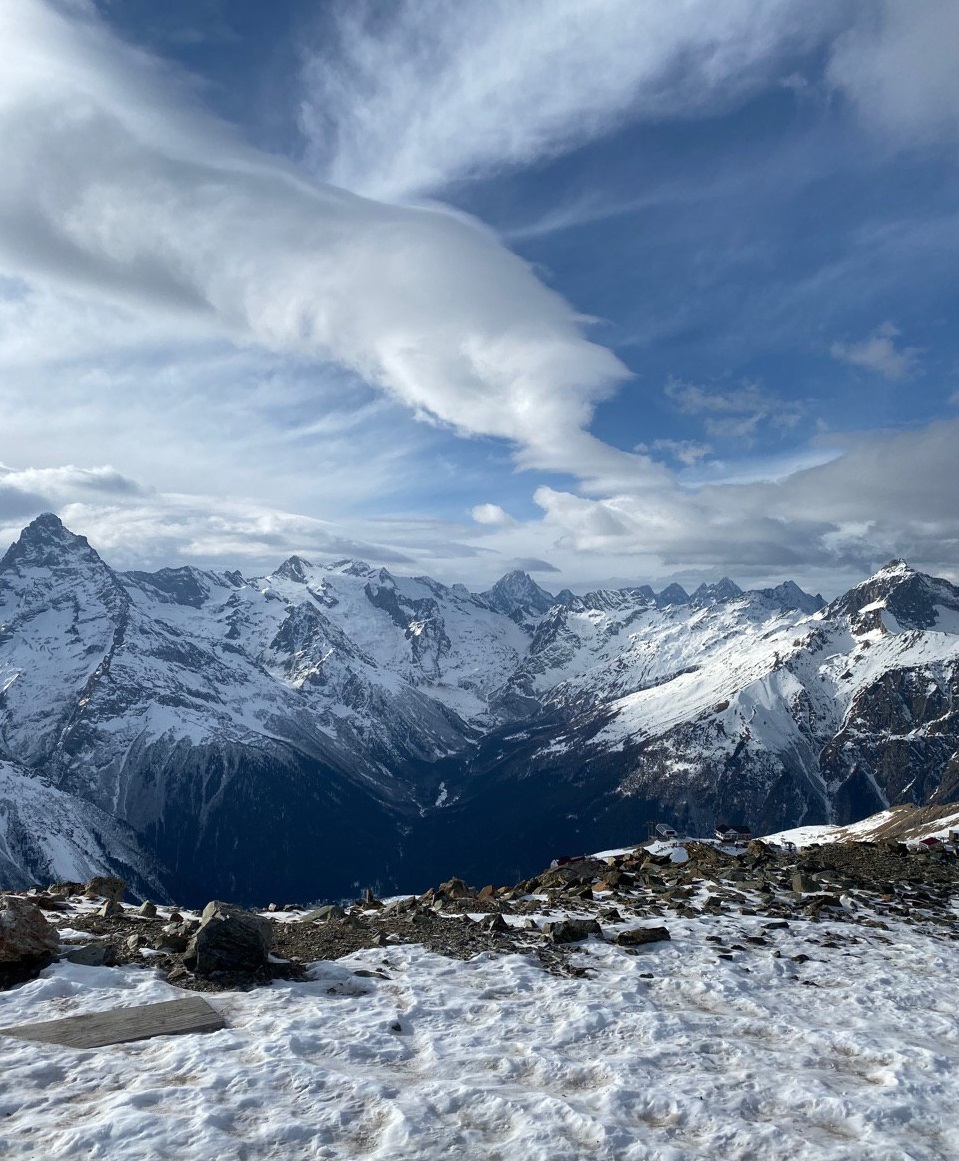 Photo Denis Kaizer
The word 'dommay / dombey' translated from Caucasian languages means 'bison'. Long ago, herds of mighty bison roamed in the Dombai forests, but over time, their numbers steadily declined until they eventually disappeared completely. Now the region is implementing a program to revive the population of the Caucasian bison. Bison, brought from North America, again live on the territory of the Teberdinsky State Reserve.
The whole ski resort is in the Dombai glade (1650 m above sea level), hotels and ski slopes are very close to each other. These beautiful places began to attract tourists here in the first half of the 20th century, the first camp site in Dombai was built in 1921.
The interactive map of ski resort 'Dombai' contains information about the infrastructure facilities. The map shows the main mountain peaks, such as Musat-Cheri, Mussa-Achitara, KAP peak, Krugozor, Semenov-Bashi, Malaya Semenov-Bashi.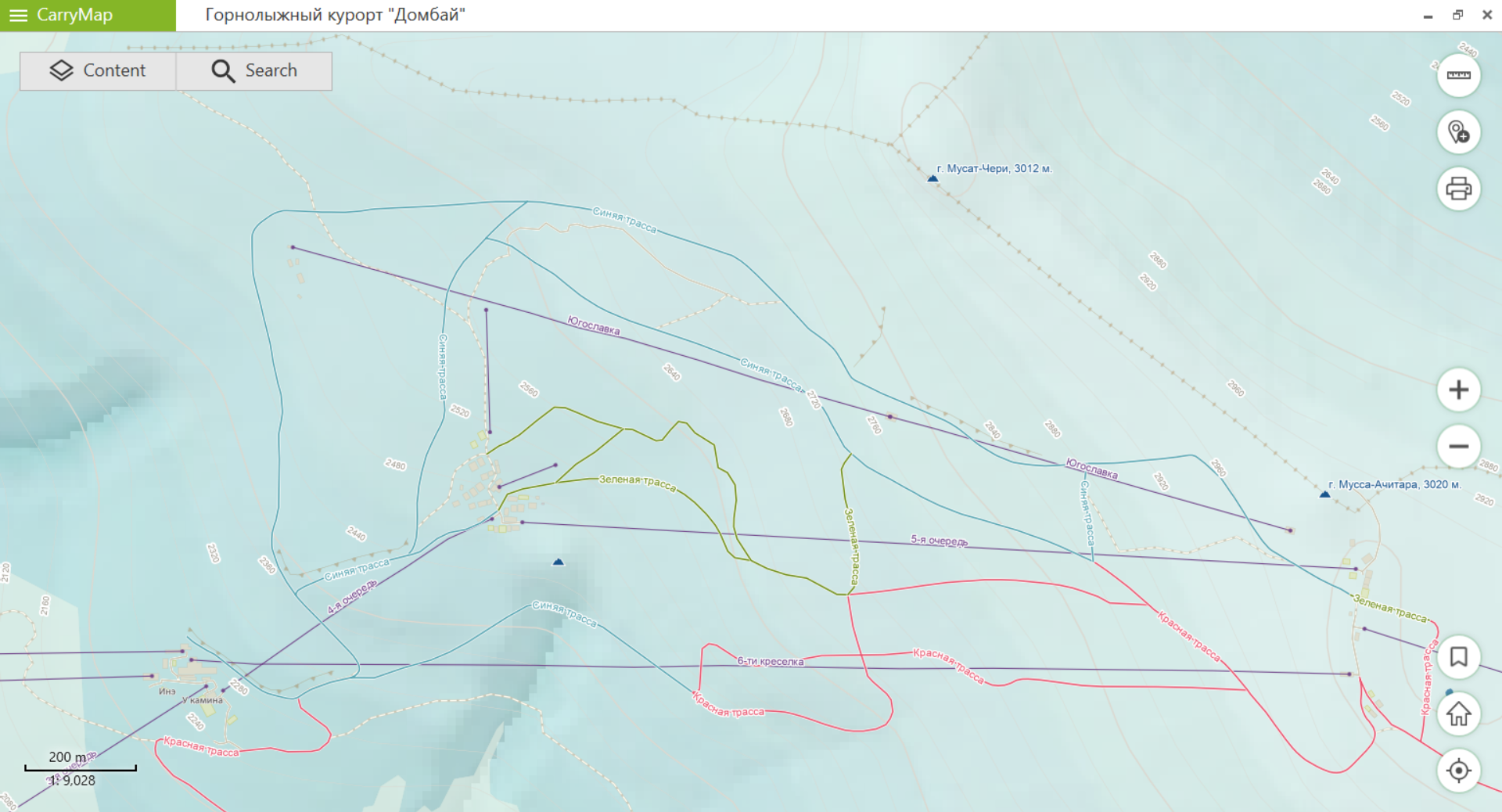 The descent from the top of the Mussa-Achitara ridge (3012 m), the main skiing area in Dombai, can be done on a dozen options for slopes of varying degrees of steepness and complexity. The map shows all the color-coded ski slopes of Dombai depending on their difficulty: easy, intermediate and expert only. The green gentle ski slopes are the easiest and good for beginners; the intermediate blue ski slopes are for those who feel confident on the slope; the difficult red ski slopes are the steepest and suitable for fans of extreme descents. The slopes are equipped with pendulum, gondola and ski lifts. The total length of the Dombai slopes is 25 km. The map also shows the cable cars marked with purple lines.
The Dombai ski resort is the all-season tourist complex, as here you can ski from December to April. The weather on the slopes at this time is quite comfortable, the average temperature is about -5°C.
                                                                                              Photo Irina Kaizer
The nearest airport to Dombai is located in Mineralnye Vody, which it is about 200 km from Dombai. There is no direct bus route from the airport, the nearest railway stations are in Cherkessk (100 km to Dombai) and Nevinnomyssk (170 km to Dombai). The most convenient way is to order a transfer directly from the airport / railway station, you can also rent a car or get there with transfers by public transport.
Download the map 'Ski resort 'Dombai', Karachay-Cherkessia, Russia'