Reading time: 2 minute(s)
February 8, 2018
New Mexico visitors do not need internet to use hunting maps
Reading time: 2 minute(s)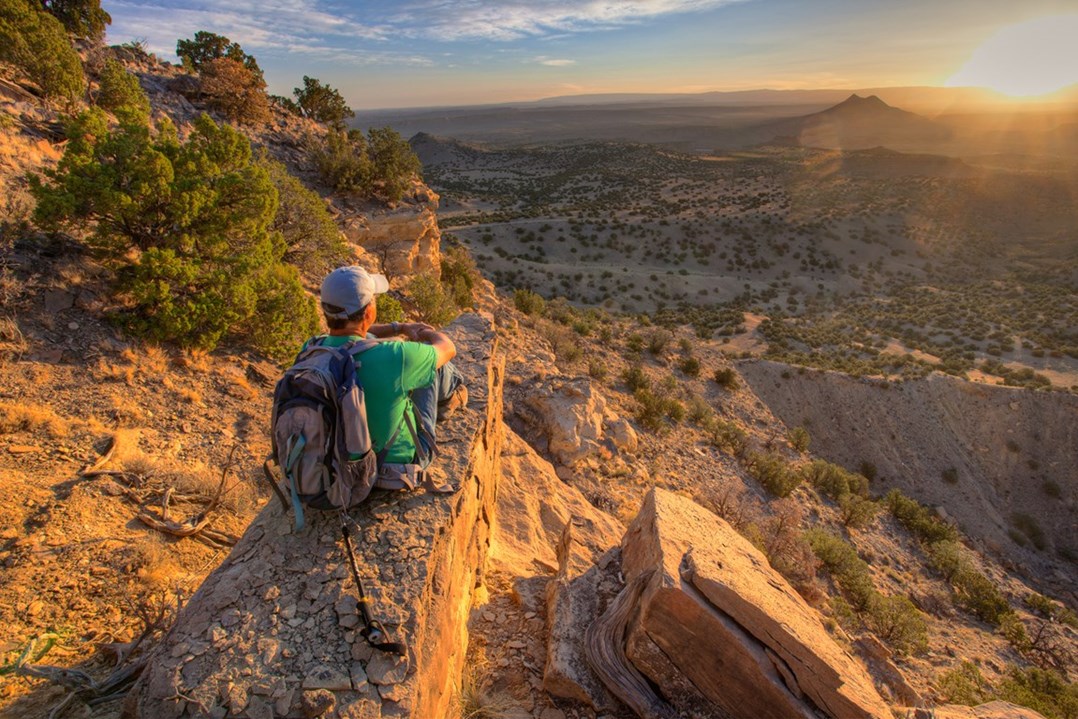 Bureau of Land Management uses CarryMap Builder application to publish ArcGIS projects in mobile map format accessible for all New Mexico visitors
How to put your place on the map?
So far outdoor navigation is often a big headache for general public, but not only and not so much because specialized navigation devices are quite expensive. It is also known that public maps available for smartphones do not give comprehensive information about particular areas, as they only indicate major roads and water bodies.
Mapping and managing huge wild territories (national parks, for example) can be also quite challenging, as you need to find a way to create relevant detailed maps to further share with thousands of people visiting the place. Paper maps are inconvenient in use, expensive to print, and not eco-friendly. Custom mobile app may seem to be a reasonable solution, but its development can be quite time-consuming and costly, not to mention future expenses for support services!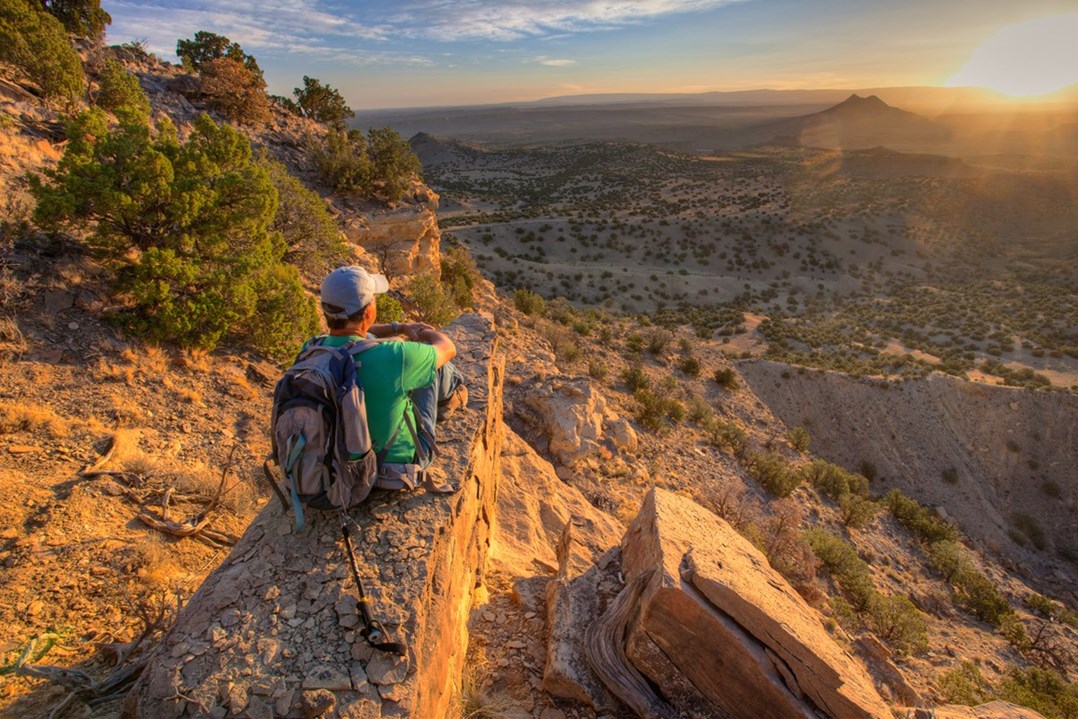 Cabezon Peak, New Mexico.
GIS comes to rescue
Specialists from Socorro Field Office of the Bureau of Land Management have found a solution to easily deliver series of maps of New Mexico's big-game hunting units to New Mexico area visitors. Armed with modern GIS technologies and partnered with New Mexico Department of Game and Fish, they have used CarryMap Builder extension to convert existing hunting maps of New Mexico into mobile map files. These mobile maps are now hosted on the company's website for public use by hunters and other recreational visitors (hiking, camping, fishing, etc.). The hunting unit maps are available for Apple and Android devices and can be accessed regardless of cellular coverage, which is a top one feature for those travelling in the wild.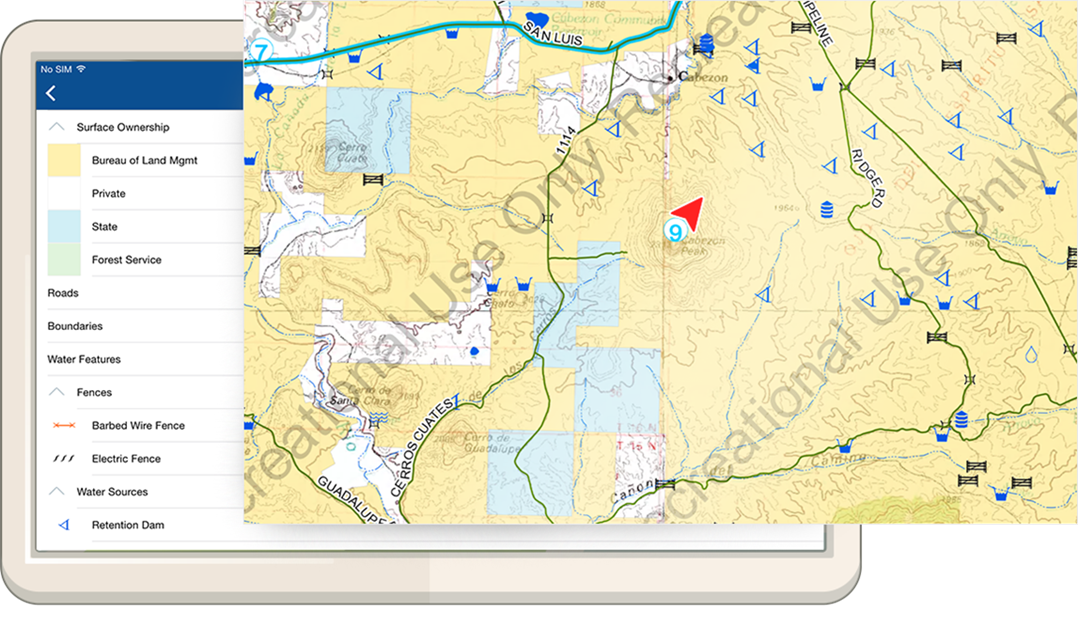 Cabezon Peak area - now on your tablet!
Just download free mobile application from Google Play or App Store, upload the required map from the website - and you are good to go around New Mexico! With this free app on your smartphone or tablet you will always know where you are and get detailed information about any map object such as ranger station, fresh water source or camping site. It also provides data collection option, so end-users can share points of interest (such as archeological finds, illegal trash dumping sites, vandalism, etc.) back with the Bureau of Land Management.
Try CarryMap Builder right now to create your own map!
You can download sample hunting map in our map gallery
BLM New Mexico Hunting Unit Maps page