Reading time: 3 minute(s)
November 14, 2018
About Siberian orchids and GIS technologies
Reading time: 3 minute(s)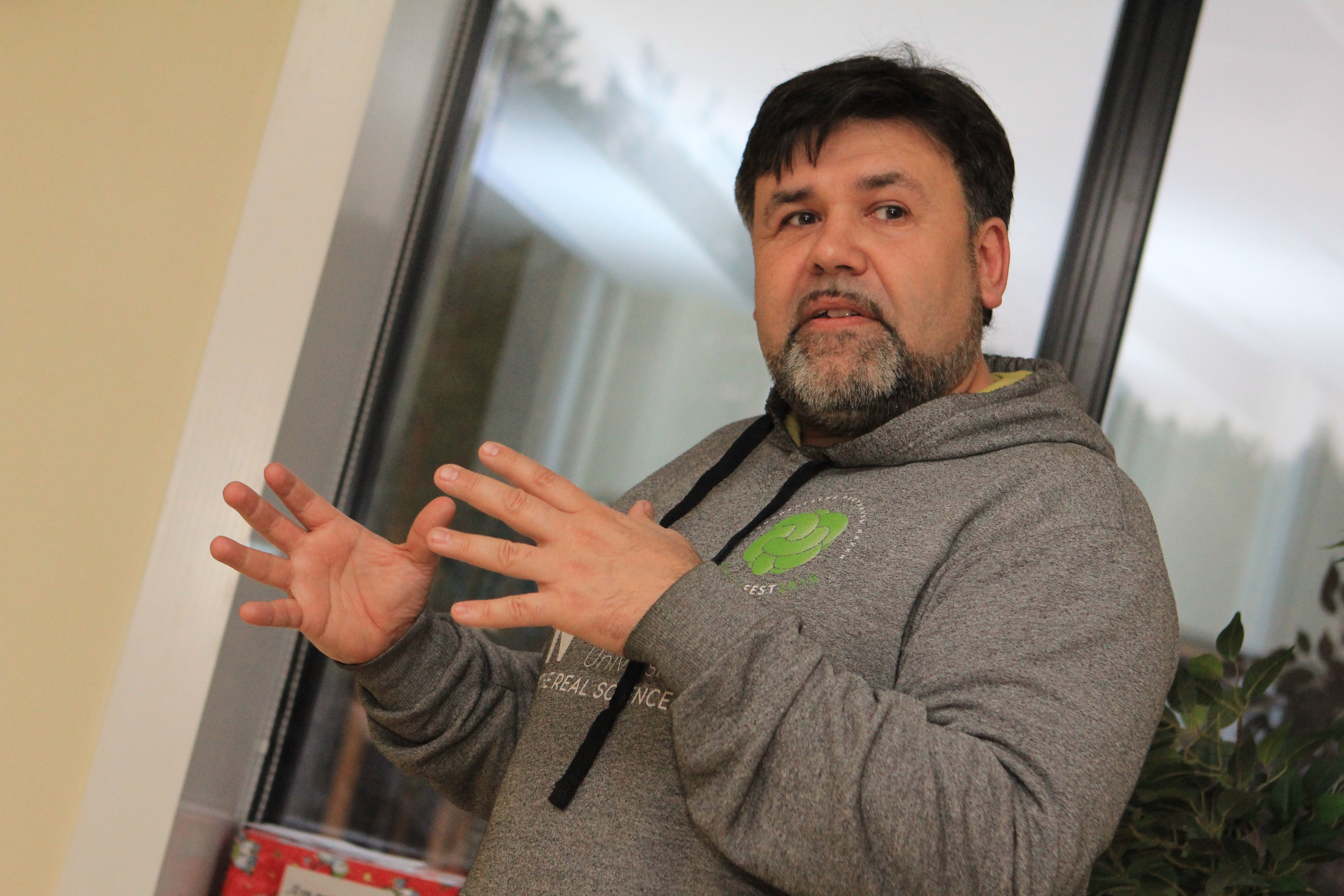 On the GIS Day, Data East traditionally invites interesting people to make a small talk about GIS and many other things between friends. This year our guest was Alexander Dubynin, the Novosibirsk ecologist and conservation biologist, who told us about his work.
Did you know that in the very heart of Siberia (just 50 kilometers from Novosibirsk) there is a unique place with more than 14 species of rare orchids growing on a territory of 100 acres? This degree of species diversity is extremely rare, most likely there is no place like this in the whole Eurasia. And it is not human made, those rare flowers just grow there naturally.
Alexander told how they add found orchids to the mobile map and keep all the information about the flowers up-to-date. By the way, we were intrigued about the orchids reproduction, as this process occurred to be quite complicated.
After such a very educational presentation we had a traditional GIS Day cake and pizza. Special thanks to our college Alexander Pomazanov for funny photos he made during the discussion.