Reading time: 2 minute(s)
April 12, 2018
Quiz, please!
Reading time: 2 minute(s)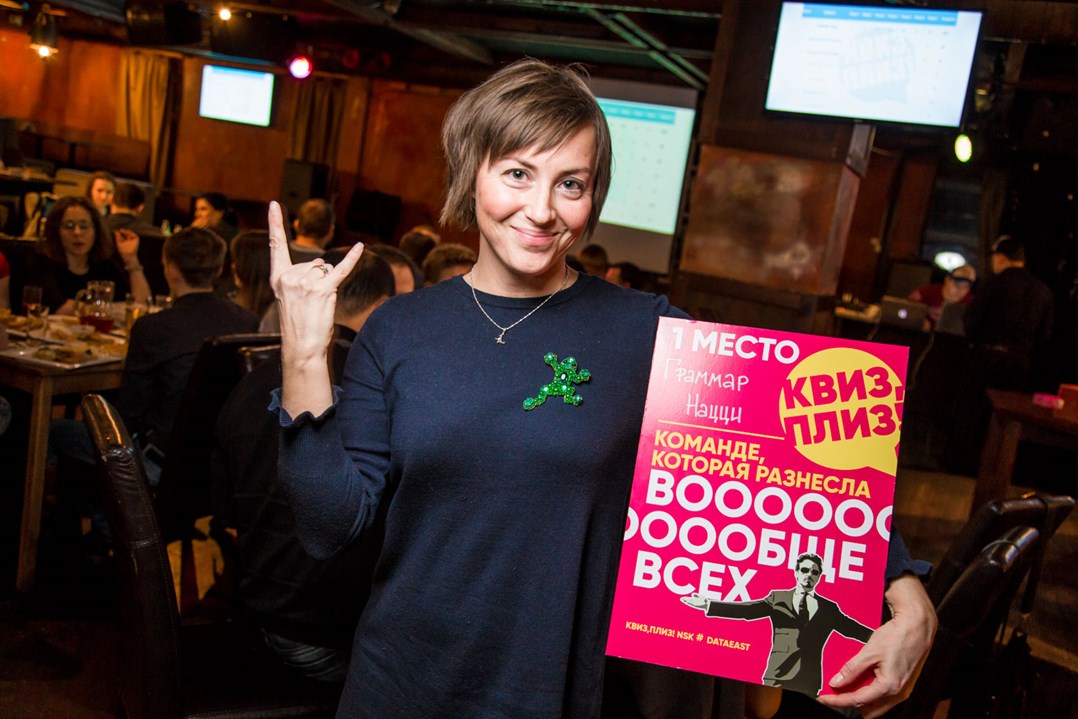 Brainy Data East's employees took part in a festive intellectual battle dedicated to defender of the fatherland and international women's days.
Totally seven teams matched wits with each other, remembered the movies content, guessed the name of paintings by description, and created weird balloon figures. The battle included both funny and complicated questions. That is, we tried to remember whether cats were mentioned in the Bible, whether Mao Zedong ever brushed his teeth, what was the purpose of creating perfumes with the smell of "Drowned man" and "Explosion", which actress was depicted on the cover of the "Echo of the Planet" magazine No. 3, 1990, and more. One of the most difficult question was about the purpose of four hooks in a driver's cabin of ZIL-66 car. Various hypotheses were expressed, for example, that the hooks were used for fixing a raincoat-tent or safety belts, but none of the teams were able to give the correct answer, which was - for fixing a hammock when the driver needed to have some rest! The winner of the quiz was the "Grammarians" team, the second and the third places were taken by the team called "Inadequate Octopus" and "Global Warming", accordingly.