Reading time: 1 minute(s)
March 11, 2019
Strikes, splits and knocked down pins
Reading time: 1 minute(s)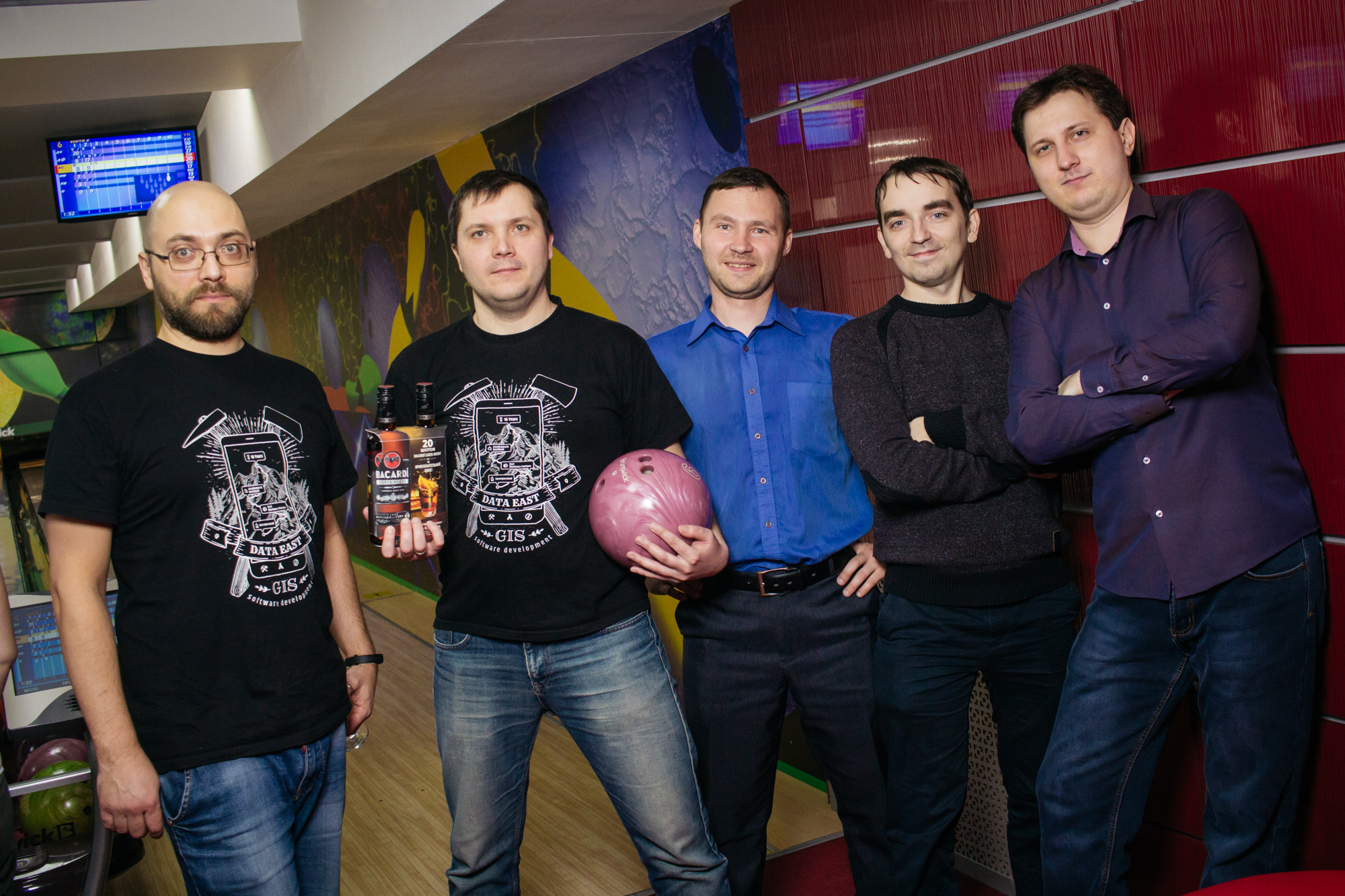 On 7th of March, Data East traditionally celebrated two official Russian holidays, Defenders of the Fatherland Day and Women Day playing the ten-pin bowling at the JollyBall amusement center.
It was a real competition in accuracy and endurance, where we answered various tricky questions and got the reward marks further used as game cards for the amusement machines.
Totally six teams strived for victory during twenty frames. The winner was the team called 555 with the total score of 1234. The best man player was Vitaly Stolyarov with the record score of 259 points, and the best women player was Ekaterina Prozhorina with her result of 159 points.