Reading time: 2 minute(s)
November 16, 2016
International GIS Day at Data East
Reading time: 2 minute(s)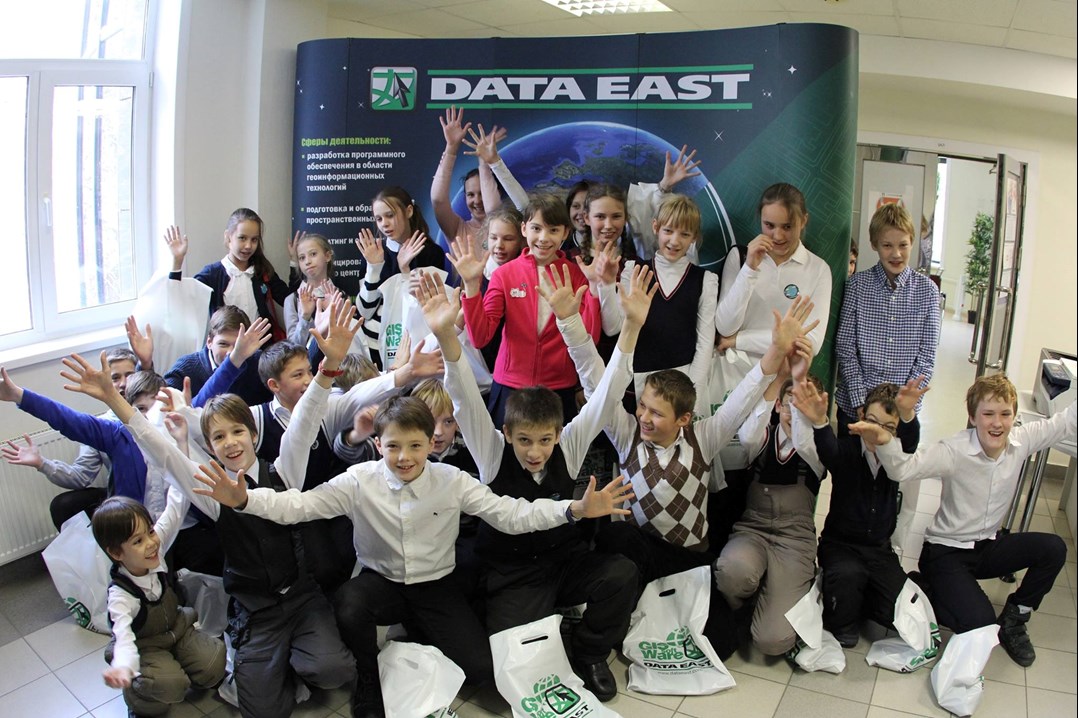 Today we had a really busy but interesting day. In the morning we organized a demonstration lesson on geoinformatics for children from one Novosibirsk school.
At this lesson, the children learned how to calculate an optimal route for an ambulance crew, how to find a police officer in specific city district, as well as learned many interesting facts about animals from Novosibirsk zoo using GIS technologies. Besides this, our young guests tried their luck in a geography quiz and number of contests held on mobile devices. 
Later on we had another guest at Data East - a known Novosibirsk traveler Stanislav Berezkin, who told us about his expedition to Arctic – Tiksi (Yakutia). Stanislav Berezkin is a runner-up and winner of several nautical tourism championships in Russia and a member of Russian Geographical society. Besides presentation from Stanislav Berezkin, some Data East's employees told us about their own experience of visiting Indonesia, Portugal, Armenia and Kamchatka. And of course, there was a traditional GIS cake for everybody. Happy GIS Day!